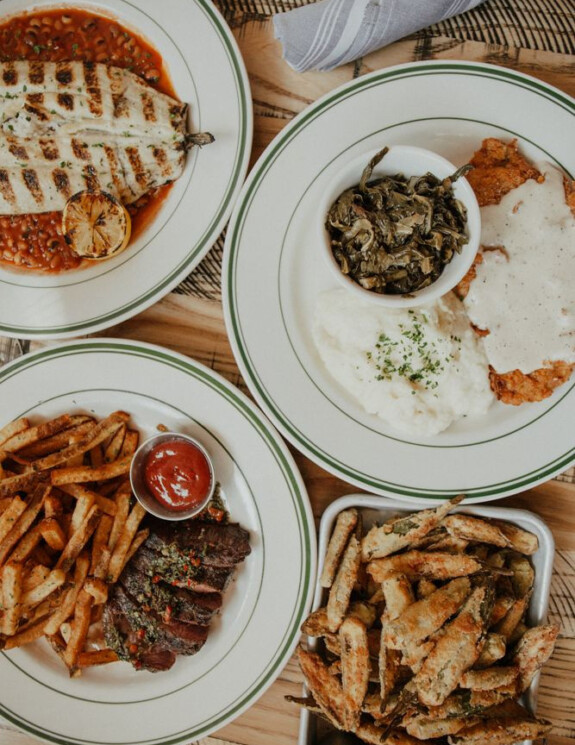 PROVENDER HALL
Chef and restaurateur Marcus Paslay (Clay Pigeon, Piattello Italian Kitchen) brings a from-scratch sensibility and distinct culinary vision to the Stockyards' Mule Alley development with Provender Hall.
Its name a hat-tip to the area's cattle-centric history, Provender Hall offers Paslay's luscious take on American comfort food, with a playful menu spanning oysters on the half-shell to chicken gumbo to steak frites. Salads and sides such as crispy okra, braised greens and cheddar-cheese grits are also on offer.
Entrees focus on the element of smoke, thanks to the open kitchen's J&R smoker and J&R wood-burning grill. The Supper menu includes a smoked chicken half-bird with chimichurri, shrimp and grits with a rich sauce featuring house cured bacon and shitake mushrooms and a smoked beef rib with Texas caviar.
The spirited near-5,000-square-foot, two-story lofted space features a greenhouse-like entry that gives way to a first-floor bar. On the second level, patrons can enjoy dinner in the rehabbed wood-and-brick accented dining room, flanked by period details such as two catwalks that overlook the first floor.
CHEF MARCUS PASLAY
Arlington, Texas, native Marcus Paslay opened Clay Pigeon in 2013 to widespread critical acclaim. In January 2017, Paslay opened his second restaurant, Piattello Italian Kitchen, in Fort Worth's Waterside development, to a similar reception. In 2018, Texas Monthly named it one of the Ten Best New Restaurants in Texas. Featuring in-season, house-made dishes—the core of his cooking philosophy—Paslay's restaurants reflect his passion for good food and fine dining with a personal touch. Paslay graduated from the Culinary Institute of America in Hyde Park, New York, in 2006, and then honed his culinary skills at some of the finest restaurants across the country including the Four Seasons in Vail, Colo.; Canlis in Seattle; Rough Creek Lodge in Glen Rose; and Neighborhood Services in Dallas.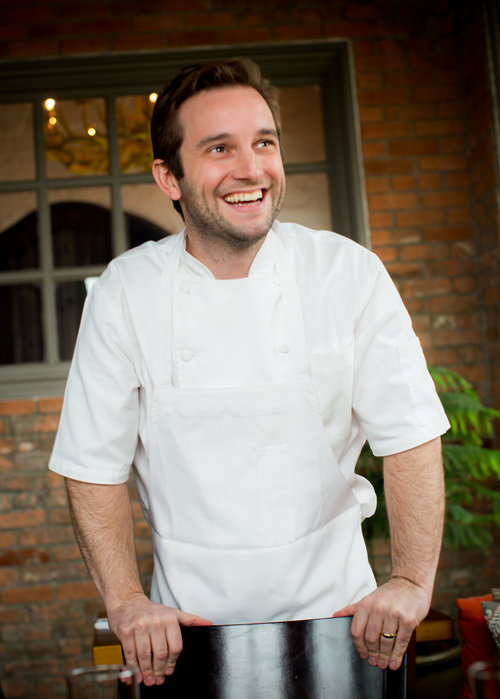 AN EVENING AT PROVENDER HALL